Vision
Our vision is realisation of Arogya Swaraj: "People's Health in People's Hands, by empowering individuals and communities to take charge of their own health, and thereby, help them achieve freedom from disease as well as dependence."

Dr. Abhay Bang speaks on "Aarogya Swaraj" as part of the Azim Premji Public Lecture Series)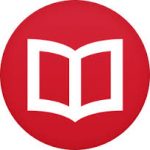 Story of a Community Health Worker **SIDENOTE**
Mission
The mission of SEARCH is expressed in its name, Society for Education, Action and Research in Community Health.
We aim to Serve Locally, Impact Globally, by way of Service, Education, Original Research and Shaping Policy.
We work with marginalised communities – rural, tribal, women and children – to identify their health needs and develop community empowering models of healthcare to address those. The models, focusing to reduce deaths, diseases, poverty and suffering, are tested rigorously by way of research studies.
The knowledge obtained is further made available to others by way of training, publications, dissemination and advocacy for impacting global policies. Knowledge is a powerful lever of change!
Thus to realize our dream of Aarogya-Swaraj, we work on each step of this pyramid –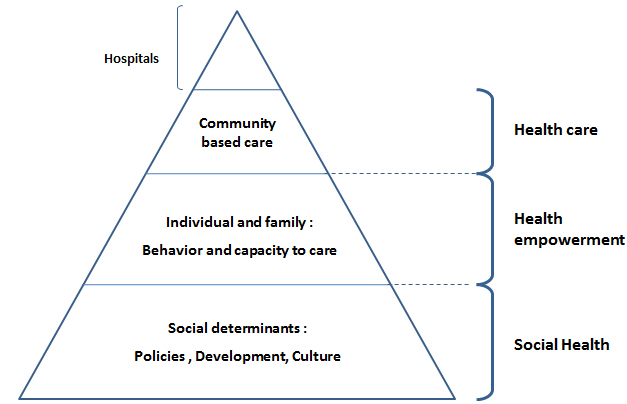 What We Believe In
"Research not from the ivory towers. Research not on the people. Research WITH the people."- Abhay Bang, SEARCH
SEARCH believes that at the core of voluntary organisations lies altruism, service, vision of a better world, path finding and research. "Research" in our context means to identify the problems of people and to develop new and appropriate solutions by working with the people.
Disparity in research capacity will be worse than economic disparity because it is more fundamental. Therefore, for true democracy, it is necessary that people be a partner in research. This, we call, Research with the People.

Whatever research we do at SEARCH, has to provide benefit to local population. We have used what we learn to change society and have succeeded at the policy level too. This is the approach we employed

— Lao Tsu in Tao Te Ching