The Problem:
Poverty, marginalisation, lack of transport and means of communication, the influence of traditional healers, lack of information and awareness about health and hazardous hygienic habits! These are some of the conditions still rampant among the tribals. In Gadchiroli, Maharashtra, tribal people live in heavily forested areas and depend on paddy cultivation. Suspicious of strangers, they have little contact with the modern world and the health facilities.
Participatory Approach:
The Tribal Health Program was launched with a view of providing the tribals with what they need and not something based on our priorities and preformed notions.
The very first Jatra or Tribal Festival was organised in 1998 at SEARCH. It was just the beginning of a series of annual event that serves as a traditional festive carnival with the involvement of tribal leaders, acts as a platform for problem sharing and provides a bridge between traditional and modern medical knowledge. During the Jatra, people voice their health and livelihood concerns to their own community. In response to their discussion, we custom design programmes, integrating local resources.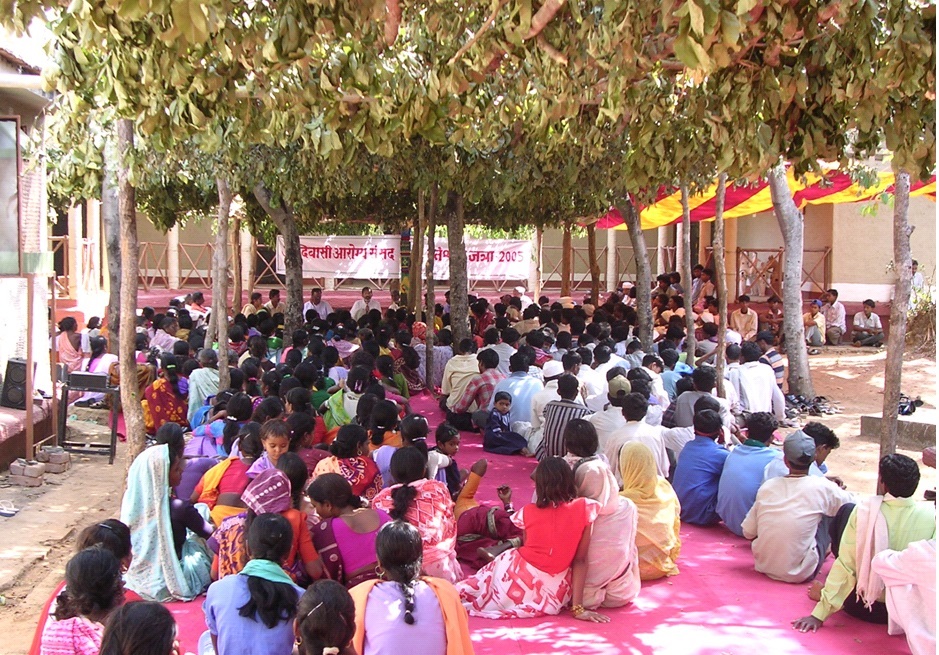 Being involved from the beginning, the tribal people take ownership of their health, engage in change initiatives and feel responsible for a programme's continued success.
Presently:
We have:
48 Danteshwari Sevaks (Community Health Workers named after the tribal Goddess Maa Danteshwari) working in 48 tribal villages of Dhanora Taluka catering to about 12,500 tribal population provide village level diagnosis and treatment for commonly occurring ailments. They have been trained to diagnose Malaria using Rapid Kits and provide prompt and effective treatment. In the last five years, their contribution to the taluka is more than 79,000 treatments.
23 Danteshwari Sevika to provide Home Based Mother and Newborn Care (HBMNC) in the villages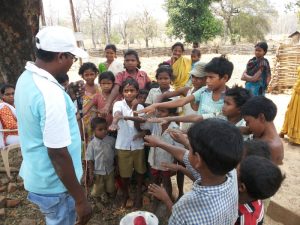 Four Supervisors
Two to provide supportive supervision and maintain the service quality of care by the Danteshwari Sevaks, and to carry out monitoring and evaluation
The other two visit 2 villages every day for health education
Ongoing Programs for Tribal Health:
Malaria Control programme
Chari Memorial Tribal youth sports event in collaboration with Life Skill Education programme
Identifying suspected TB patients
Referring patients for surgery
Amchi Nirogi Ashramshala project –
This project was launched last year, as we realised that to have a healthy tribal community, one must invest time and effort in schools where the young minds are being educated for the future. In accordance, several interventions are planned and conducted to educate the students of these schools about illnesses like malaria, diarrhea and scabies as well as to develop good health and hygiene habits like washing hands with soap, brushing teeth properly etc.
Diseases and Symptoms addressed by the CHW at the Village Level:
Malaria
Pneumonia
Diarrhoea
Scabies
Back ache
Injuries
Fever
Nausea / Vomiting
Anemia
Common cold
Cough